Meet the Black Designers Who Are Changing the World of Interior Design
6 min read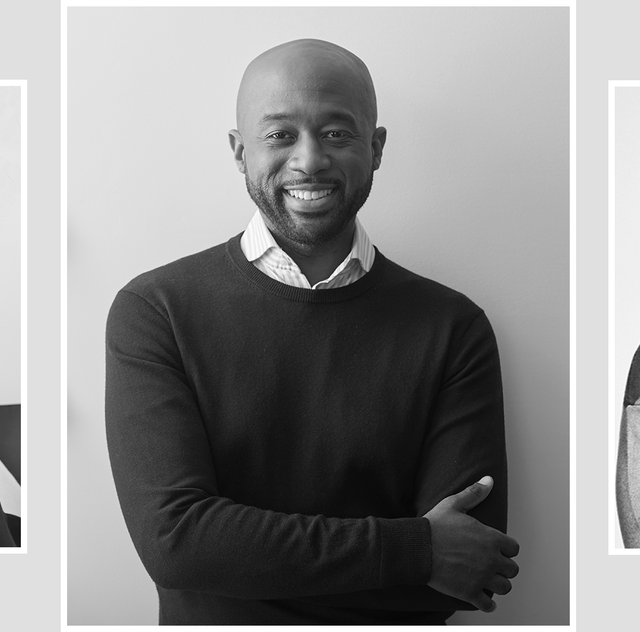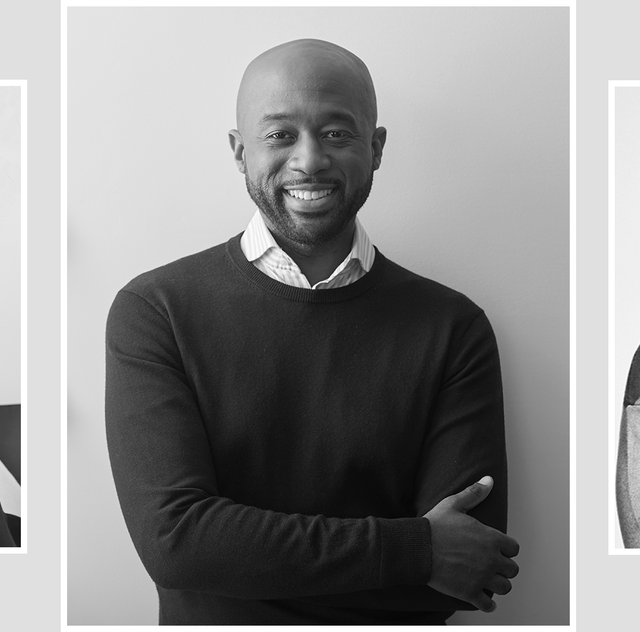 Courtesy
Interior design is a powerful part of our everyday lives. How we create and shape our environments, especially our homes, can impact the way we work, relax and navigate each day. That's why interior designers can play such an important role when it comes to curating our spaces: They're pros at adding style and function to your home's layout, sparking joy around every corner.
But while the world of interior design is inspiring, it's also competitive — and unfortunately lacks diversity. Many Black interior designers are all too often overlooked, despite their significant accomplishments in the field. That said, many veterans in the profession continue to pave the way for the next generation of creatives, while leaving a major footprint for others to admire and respect.
In light of Black History Month, we're celebrating a few Black designers who are changing the world of interior design. From Maryline Damour and Malene Barnett to Mikel Welch and Beth Diana Smith, these are some of the talented Black interior designers we think are worth keeping on your radar — now and forever.
Advertisement – Continue Reading Below
Courtney McLeod
Courtney McLeod, New York designer and founder of Right Meets Left Interior Design, originally hails from New Orleans. With her work, you'll find vibrant and joyful colors inspired by her Asian and European travels, along with her Creole background.
Learn more about Right Meets Left Interior Design
Malene Barnett
Although she's not an interior designer, Malene Barnett is an outspoken force within the industry. Using her passion for African heritage, Malene creates sculptural ceramic tiles, handwoven rugs and other home products inspired by traditional cultural experiences. Through her global platform, the Black Artists + Designers Guild, she provides support and safe spaces for Black creatives to be seen and heard.
Learn more about Malene Barnett
Delia Kenza
Inspired by her grandmother who shares her first name, Delia Kenza designs homes with bold and clean lines, neutral accents and a modern approach — all while adding character and dimension to any space she touches. The perfect example? Her own home, featuring ornate moldings and herringbone floors.
Learn more about Delia Kenza Interiors
Nicole Gibbons
TV personality and interior designer Nicole Gibbons founded her online paint company Clare, in 2018. Originally from Michigan, Nicole later moved to Harlem, where she designed spaces with a timeless yet modern aesthetic. With Clare, she strives to make the paint shopping experience easier — where you're given designer-curated colors and expert advice to choose the perfect shade for your space.
Learn more about Nicole Gibbons
Saudah Saleem
Sophisticated yet approachable is what defines Saudah Saleem's design style. As a native New Yorker, Saudah is inspired by the hustle and bustle of the city. Her work features unexpected color combinations, eclectic patterns and design elements that are full of color and energy.
Learn more about Saudah Saleem
Tavia Forbes and Monet Masters
Tavia Forbes and Monet Masters are an Atlanta-based design duo with collaborative work dating back to 2012. It wasn't until 2014 when they decided to establishing Forbes + Masters, a full-service interior design company for residential and commercial spaces. Their projects showcase statement pieces along with layers of texture.
Learn more about Forbes + Masters
Keita Turner
As a graduate of the Rhode Island School of Design, Keita Turner has a strong fashion and interior design background. In 2007, she was named the second prize winner of the International Design Awards (IDA) for Residential Interior Design and was one of the designers invited to unveil the new room vignettes at Macy's Herald Square in 2014. Her goal: to ensure a fashionably classic style by mixing natural subtle tones and vibrant accents.
Learn more about Keita Turner Design
Breegan Jane
If you're looking for elegance and modern comfort, Los Angeles-based designer Breegan Jane can bring that design to life. Previously featured on Hallmark's Home & Family and HGTV's Extreme Makeover: Home Edition, Breegan is able to evoke just about any mood you'd want in your home (with customizing being her favorite part of the process).
Learn more about Breegan Jane
Linda Hayslett
With an extensive entertainment and fashion background, Linda Hayslett founded LH. Designs. After years of living and working in New York City, Linda moved to Los Angeles, where she styled celebrities such as Hilary Swank, Sandra Oh and Charlize Theron. While her work varies, she once mentioned her appreciation for neoclassical design, where she fell in love with the traditional elements and rich wood of the spaces.
Learn more about LH. Designs
Beth Diana Smith
Layered textures, curated art and an array of diverse cultural influences inform New Jersey-based designer Beth Diana Smith's work. Beth launched her interior design firm after years of working in accounting and finance. Since her career transition, she's completed an array of residential and commercial projects with a focus on luxurious finishes, inspiring color palettes and eye-catching patterns.
Learn more about Beth Diana Smith
Laura Hodges
As the owner and principal designer at Laura Hodges Studio, Laura Hodges is known for her global-inspired interiors. Influenced by her diverse cultural background— including her Norwegian grandmother and Jamaican father— Laura curates a clean and eclectic feel, while adding vintage finds and natural elements.
Learn more about Lauren Hodges
Maryline Damour
Maryline Damour and her partner, Fred Drake, are co-founders of Damour Drake, an interior design and construction firm based in the Kingston, NY. Maryline's work exhibits a unique cultural flair, with her designs ranging from an airy Brooklyn loft to a cathedral in her native home of Haiti.
Learn more about Damour Drake
Michel Smith Boyd
Michel Smith Boyd is the founder of the Atlanta-based firm, Smith Boyd Interiors. You'll find him featured on the hit shows Luxe for Less and Buying it Blind, where his work encompasses a lush and soulful vibe. He's a master at perfectly weaving masculine and feminine touches into a design scheme. Plus, he's brilliant at incorporating natural materials into interiors.
Learn more about Michel Smith Boyd
Nikki Klugh
Designer Nikki Klugh, who is based in Southern California, has more than 19 years of interior design experience. Her education includes formal training at the Art Institute in Albuquerque, NM. She's also a professional member of the American Society of Interior Designers (ASID) and the International Interior Design Association (IIDA).
When asked about success in the industry, Nikki credits her imagination and creativity, where she dives into every challenge eager for the next.
Learn more about Nikki Klugh Design Group
Justin Q. Williams
Atlanta-based designer Justin Q. Williams, started his interior design firm, Trademark Design Co., when he was 21. Originally from Alabama, Justin's accomplishments include appearing on HGTV's Design Star: Next Gen. His design aesthetic boasts a seamless combination of modern and traditional style that he deems as "penthouse pinache."
Learn more about Justin Q. Williams
Nicole White
Florida-based designer Nicole White's work is inspired by her Jamaican heritage. She loves nothing more than infusing the bold colors and textures of the Caribbean into her designs, while being guided by her clients' personal style.
Along with her passion for design, Nicole loves writing. This led her to launch Live Laugh Decorate, where you can get behind-the-scenes details on her latest design projects.
Learn more about Nicole White Designs
Tiffanni Reidy
As the founder of Reidy Creative, Tiffanni Reidy helps her clients create a modern yet colorful space, all while adding a vintage aesthetic with clean architectural lines. Before launching her design firm in 2018, she was the founder and creative director of DomiCile magazine, where she featured the handmade products from local small businesses in the D.C. metro region.
Learn more about Reidy Creative
Justina Blakeney
When you look at the work of Justina Blakeney, you'll notice the lively combination of color, texture and greenery — or, as she likes to call it, the jungalow decorating style. Along with being an interior designer, Justina is also the author of several design books and the founder and creative director of home decor brand, Jungalow.
Learn more about Justina Blakeney
This content is created and maintained by a third party, and imported onto this page to help users provide their email addresses. You may be able to find more information about this and similar content at piano.io
Advertisement – Continue Reading Below